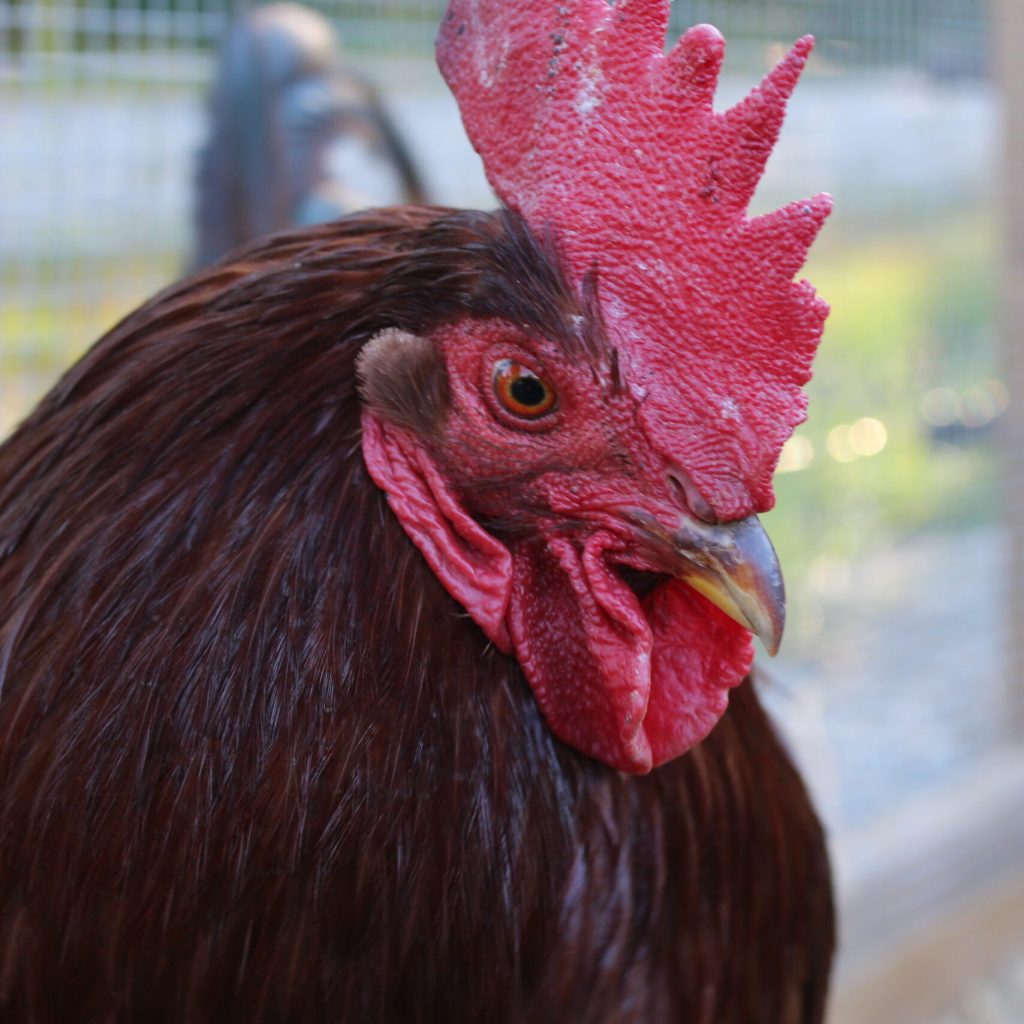 Brent
Brent is top man, and perseverance to a T. He was found abandoned and came to us with one of his wings clipped. That did not stop him though from every morning flying out (or attempting to) from his perch in the coop to the outside. Even if he didn't land perfectly the first 100 times, he kept at it and is now a pro. Of course he has to do a little prance after just to make sure that we knew who is the main man. Grounded in an introverted energy, he's a very chill, handsome man.
💔 Brent currently does not have a sponsor.
Josh
Josh, just like Brent, was found abandoned. That didn't stop him though from enjoying life! Josh is that guy at the party that everyone knows and loves. He's a little crazy and can give off self-important energy, but you can't but love being around him and his cute extroverted self.
💔 Josh currently does not have a sponsor.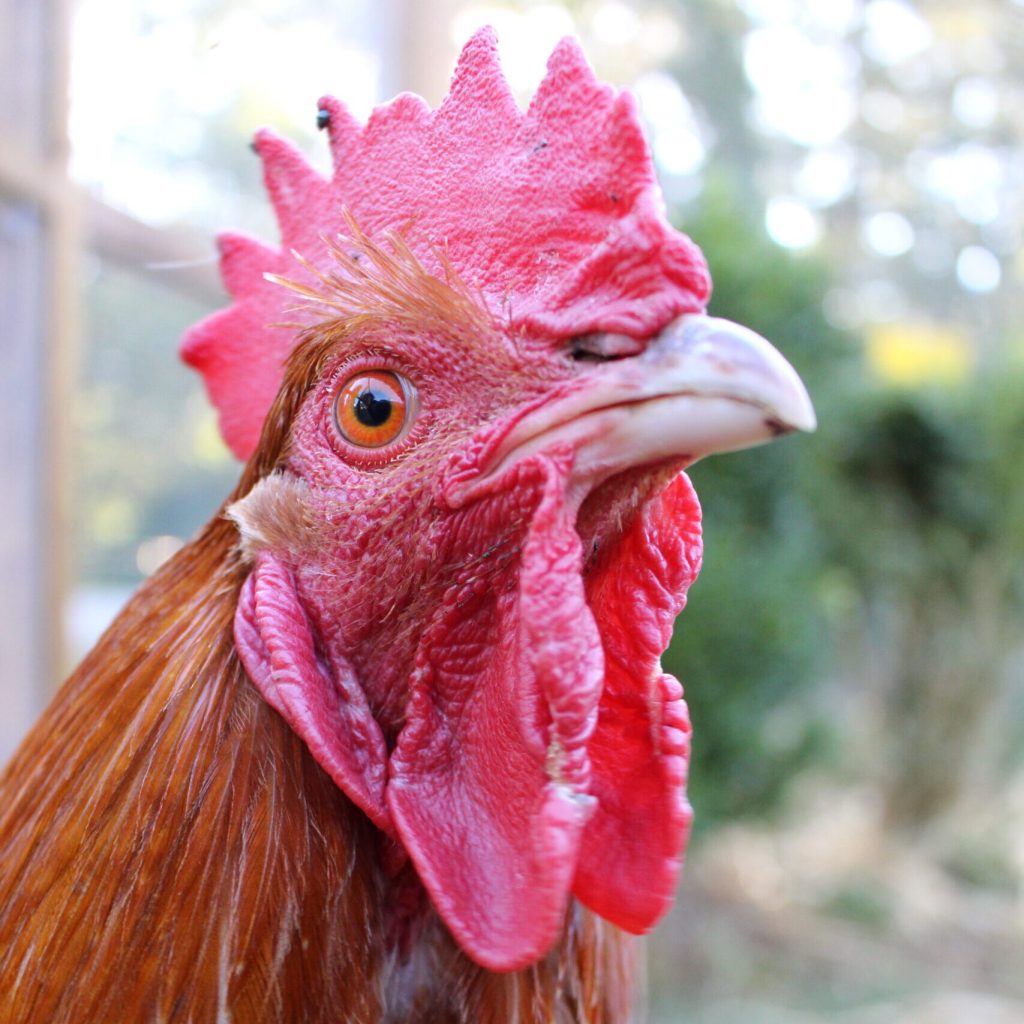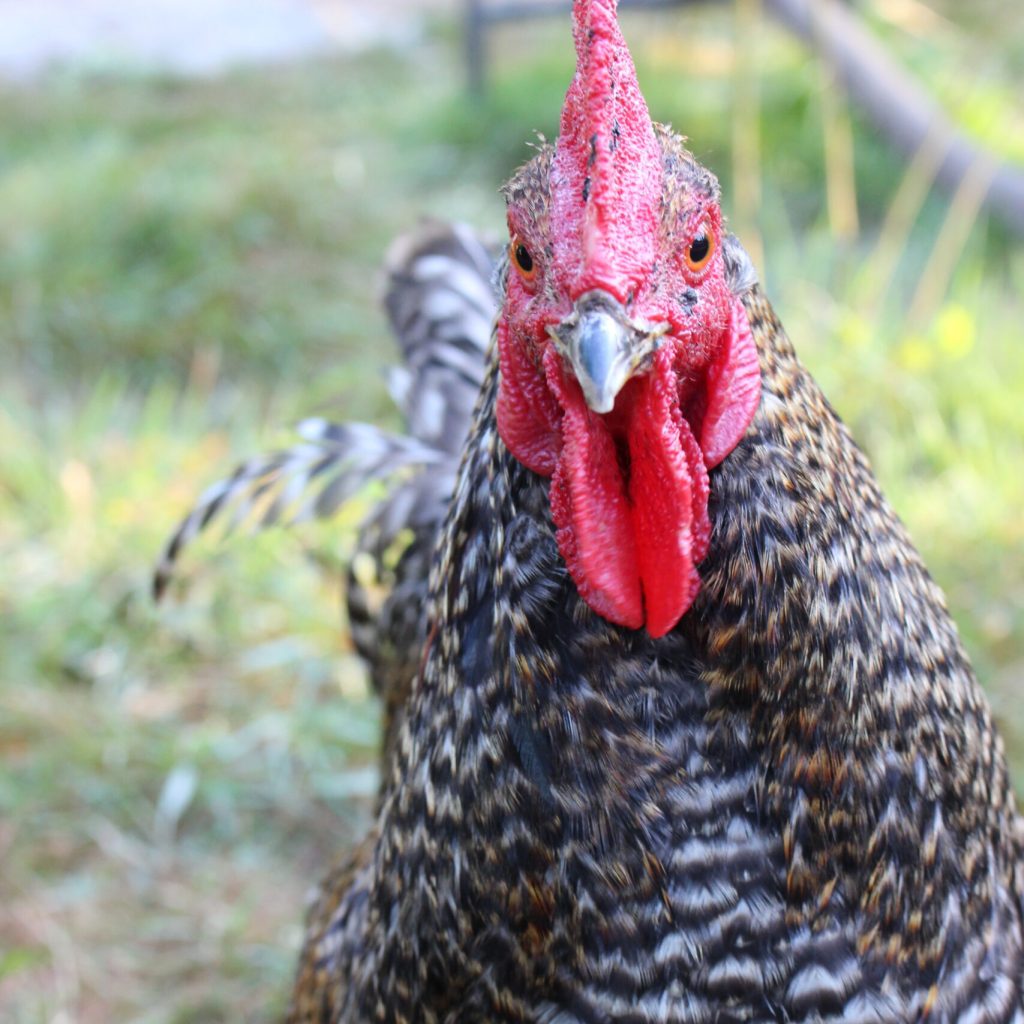 Raju
Raju was a bylaw confiscation, and originally a therapy chicken expected to be a hen, who turned out to be a lot louder! He's a real sweat heart, does not mind cuddles, and loves hanging out around his human friends.
💔 Raju currently does not have a sponsor.
John
John, just like Brent and Josh, was found abandoned. John (or Johnny-boy) is that youngest sibling, that can't sit still and if missing, all you have to do is look up as they probably climbed up the china cabinet again, or on the roof of the house. He's all bark and no bite, but such an adorable bark he is.
💔 John currently does not have a sponsor.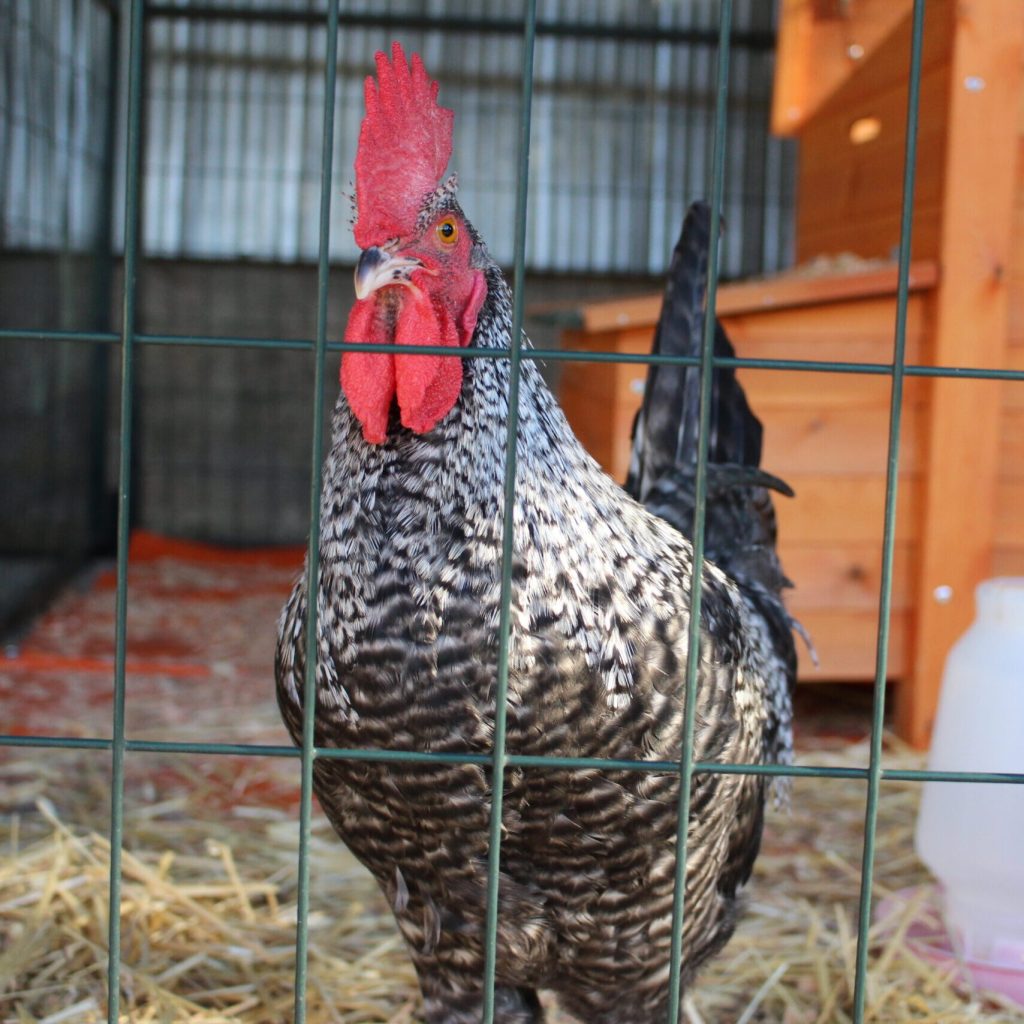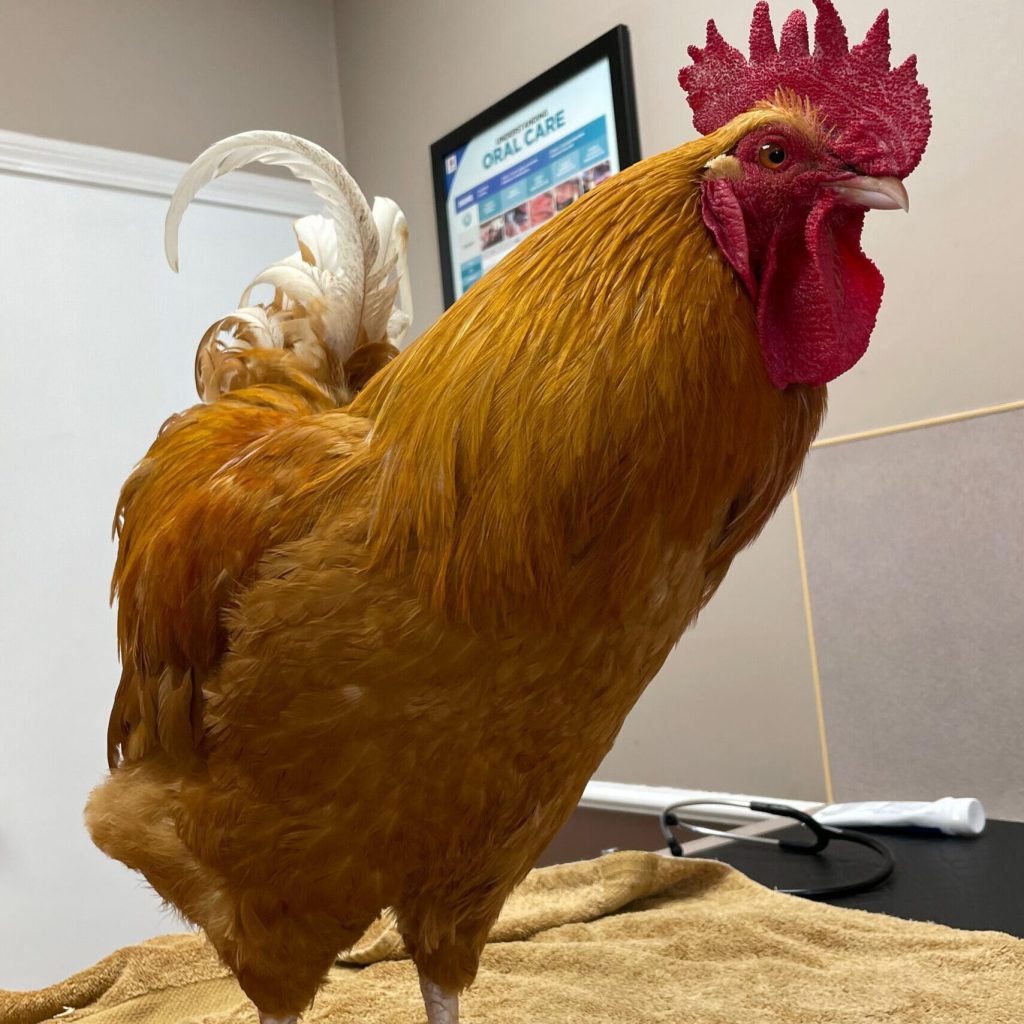 Henry
Henry was found during the BC floods in 2021/2022, and a kind human who found him nursed him back to health. He's very similar to Brent in a quiet, grounded, introverted way, and for sure that protective big brother for John.
💔 Henry currently does not have a sponsor.
Ana
Ana came to us at the end of 2022, after she was her own hero and escaped. We don't know if she found her chance during transport, or at an auction house, but she showed up at someone's door cold, afraid, and sick. After nobody claimed her, she was to be homed through our P.E.A.C.E. Rescue program at another farm sanctuary here in BC, but her bloodwork came back CL positive. The farm sanctuary that was going to offer her a home didn't have a CL positive herd, and it was always in the plans to start one here at P.E.A.C.E. Farm Sanctuary. So that is how this wonderfully tenacious and at the same time gentle and sweet soul got to stay with us!
❤️ Ana currently has one sponsor, Jen, who helps with her monthly food costs. Thank you Jen! If you wold like to also sponsor Ana, we appreciate all the support! There's always other ongoing costs associated with infrastructure (their home) and medical bills. Helping us keep them safe, happy, and healthy.